"Under the direction of all the very knowledgeable professors and educators, I was able to build on the knowledge I had gained from my undergraduate degree in a much more focused manner as the knowledge applied to forensics. What really prepared me for real life, though, was the opportunity to do research to further the field. I got to work with prominent figures using new emerging techniques and software. As a result, I believe the growth I experienced as a scientist is one of the reasons I was able to secure a job so quickly after graduating. I am currently employed with the Texas Department of Public Safety in Austin as a forensic scientist in the DNA section where I screen evidence for biological material and interpret DNA profiles, and I love it!"
Mary Wisner (2018 Graduate)
Forensic Scientist – DNA Technician
Texas Department of Public Safety, Austin
---
"I majored in Forensic Anthropology and minored in Forensic Science during my undergraduate career at Baylor University. While I knew forensic DNA is something I wanted to pursue, I had only taken a couple genetics courses and had a basic understanding of the application of DNA technology in the field of forensic science. Through the Forensic Science Graduate Program at University of California, Davis, I was able to learn more in depth about the science and technology from very knowledgeable professors with the various classes I took. I also learned more about the current trends and applications of forensic DNA from working professionals in the field, which is especially important in an occupation that is constantly evolving. I am also very grateful for the experience I had to do my thesis research with a very experienced professor, which allowed me to use my critical thinking skills and grow as a scientist. I am currently employed as a forensic scientist at the DNA section of the Texas Department of Public Safety Crime Lab in Austin."
Julia Yip (2018 Graduate)
Forensic Scientist, Forensic Biology/ DNA Section
Texas Department of Public Safety, Austin
---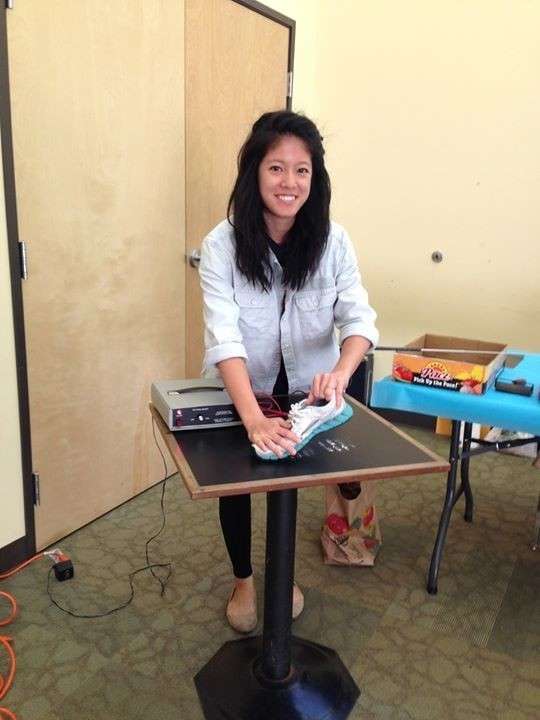 "I wanted a change of pace. I was on the Pre-Med track and majoring in chemistry at New York University in NYC. I knew medical school wasn't something I wanted to do, and I needed a break from the fast-paced, competitive nature of the city. After making the big decision to go into forensic science, I applied and got into all three of my graduate programs. The two biggest factors in choosing to go to UC Davis for its forensics program were the high number of job and internship-related opportunities as well as the higher employment rate (compared to the other programs) of students after completing the program. It turned out to be one of my best life decisions. I thoroughly enjoyed the small-town, environmentally conscious feel of Davis as well as the open, friendly nature of the forensics students and faculty. More importantly, I've made the most of the resources available here in Northern California and at the program.
I learned so much, not just from the coursework but also from my time as the student DNA lab manager as well as the president of FSSO. I landed an internship with a private forensic serology lab just by attending a criminalistics conference and networking with numerous forensics organizations.
I've grown so much from my experiences and relationships here in Davis. I owe all my achievements and progress in starting my forensics career to the Forensic Science Graduate Program at UC Davis."
Janice Lin (2015 Graduate)
Laboratory Research Specialist – Institute of Genome Sciences
University of Maryland, Baltimore
---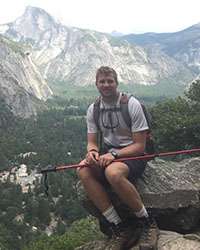 My time as a graduate student in the Forensic Science Graduate Program at UC Davis was some of the best years of my life. The classes being offered by the program are top notch and that includes the highly rated instructors. Many of these instructors have worked in the criminal justice system, so they have more "real-world" applications and experiences that you won't find in a textbook. I was able to pick a research subject that interested me, have the funds and resources to complete this project, as well as the equipped lab to perform the analysis. The research being conducted at UC Davis is critically acclaimed and well published.
Living in Davis was an amazing experience. You are only a short drive from San Francisco, Napa Valley, and Lake Tahoe. If you are an outdoor enthusiast like me, Davis is a great place to get away and ski, hike, camp, or just get away from the hustle and bustle. Davis is truly a college town and has lots to offer!"
Shane Williams (2014 Graduate)
Criminalist, Jan Bashinski DNA Laboratory
California Department of Justice
---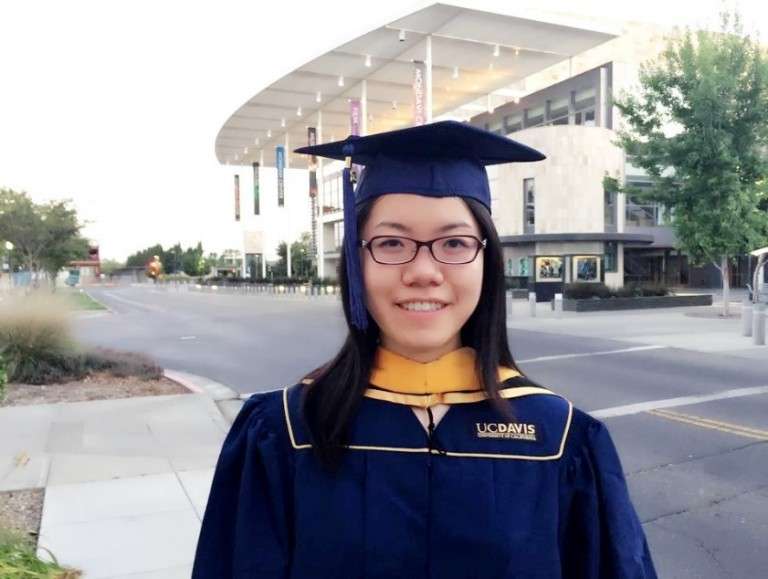 "Under the direction of a former FBI forensic scientist, conducting cutting edge research at one of the world class universities, the Forensic Science Graduate program at UC Davis is absolutely the best of its kind! I remember using the electrostatic dust lifter to collect latent footwear impressions, examining paint and fibers under microscopes, running fire debris and drug analysis with GC/MS, excavating clandestine grave sites with my CSI team/classmates, and testifying as an expert witness in mock trials.
Since I had a food forensics thesis project, after graduation, I worked for a biotech startup which does food gene sequencing in the Bay Area for a few months. Meanwhile, I got accepted into the Agricultural and Environmental Chemistry Ph.D. program at UC Davis with a full scholarship from the Chinese government and a research interest in food safety.
As a Chinese student who studied in the Midwest as an undergraduate, I have to say that Davis and California in general are very friendly and welcoming to international students, as is the warmer climate. There is a big Asian population and strong influence of Asian culture in terms of food and entertainment options. In total, I learned incredible amount of knowledge and skills as I went through the program. When I look back from the future, I would never regret pursuing my Forensic Science Master's degree at UC Davis!"
Qiuhan Wang (2014 Graduate)
Ph.D. Candidate in Agriculture and Environmental Chemistry
University of California, Davis
---
"I had a great time while living in Davis for 3 years. I learned knowledge of forensic science and gained valuable lab research experience during graduate school, which was so helpful while pursuing my career. I met lovely people. They kept me company, supported me and had fun with me. I was mentored by professionals from the university and my program on how to think, conduct research, and solve problems, which I was grateful to have them as my teachers. I had a wonderful experience during my graduate school, and I was lucky that UC Davis was my first stop since coming to the U.S."
Melody Wu (2014 Graduate)
Research Associate II
Cedars-Sinai Medical Center
---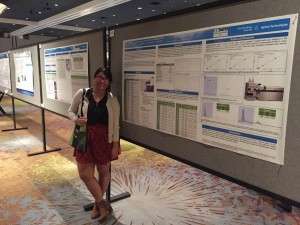 My passion has always been in chemistry so I stuck with my roots and completed the program's Criminalistics track. When it came time to choose the area of my research, I went with a Food Forensics project analyzing the element profile of green coffee beans to determine their regional origin. I was able to make some valuable connections with an analytical lab on campus during that time and decided to continue my work in Food Forensics. I joined the UC Davis Agricultural and Environmental Chemistry Graduate Group and am working towards a Ph.D. My research focus has shifted beverages from coffee to wine where I analyze various arsenic species and totals.
I had a great time in the Forensic Science Program and learned so much. Davis is a great little Ag town and Northern California is an awesome place to live. I have enjoyed going to the weekly farmers market in Central Park and making numerous trips to San Francisco. Although my Pacific Northwest roots makes me weary of the weather in Davis, I can see why people like the continuous sunshine and lack of a true 'winter.'
I would not be where I am today without the Forensic Science Graduate Program at UC Davis, and could not be more thankful for the opportunities it has given me. I hope you consider this amazing program for graduate school!"
Courtney Tanabe (2015 Graduate)
Ph.D. Candidate in Agriculture and Environmental Chemistry
University of California, Davis
---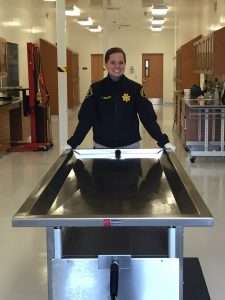 "The Forensic Science Graduate Program at UCD is approachable and applicable to today's practices in forensic science. Students and faculty come from a wide range of backgrounds and specialties, which makes for a stellar support system both in the classroom and during research.
The classes leave you feeling informed and prepared and the research allows you to dive into a subject, which offers you a deeper understanding of what our field is all about. Two and a half years well spent!"
Genevieve Reilmann (2014 Graduate)
Coroner Forensic Technician
Santa Cruz County Sheriff-Coroner's Office
---
Returning to school to pursue my Masters in Forensic Science was a dream of mine since my days as an undergraduate, and UC Davis was the perfect place for me to complete my degree. The equal mixture of courses and research provided me with diverse knowledge in the forensic sciences while also allowing me to focus in on a specific area for my research. The professors and staff genuinely cared about and encouraged me to succeed, and some of my fellow students have become my closest friends. Overall, the Forensic Science program opened my eyes to how much I enjoy research and has led me to pursue my Ph.D. in Nutrition at UC Davis.
Recreation and relaxation are also important, and Davis is the perfect place to balance work with play. The relaxed atmosphere that comes with living in a small town yet having the amenities of a big city really provide the best of both worlds. I attend the Farmers Market to purchase fresh produce every week and frequently spend time with friends in the many restaurants, pubs, and coffee shops around town. Occasionally, I will travel a couple of hours to hike and ski in Lake Tahoe, enjoy the food and wine in Napa, see the giant Redwoods in Muir Woods, or play tourist in San Francisco. Davis really is one of the best places to live."
Shannon McClorry (2014 Graduate)
Ph.D. Candidate in Nutritional Biology, Slupsky Lab
University of California, Davis
---
"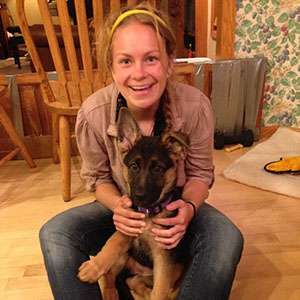 I loved my graduate experience in the Forensic Science Graduate program at UC Davis. The instructors were very kind, encouraging, active members in the forensic science field. I learned so much during my time in the program, from the foundations of all the different forensic science areas to the new, developing ideas and techniques. Davis is great community and has perfectly warm weather all year round, so I was able to enjoy all my time out of the classroom too. I'll always look back happily on my time there."
Molly McManus (2014 Graduate)
Police Officer
Wisconsin State Police
---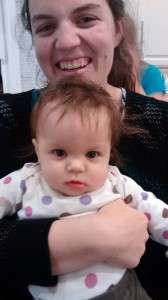 "I highly recommend the UC Davis Forensic Science Graduate program. The classes have been both interesting and challenging. I've had opportunities to go to conferences and learn more about different specialties within the field. I've made connections through the program that have helped me get both volunteer experience and extra classes at the California Criminalistics Institute and, more recently, a DNA internship with the Sacramento County Crime Lab. I've also gotten a lot out of this program on a personal level. I've become good friends with classmates who share common interests. I've felt encouraged not only in my academic and professional endeavors but also as I've transitioned to being a parenting student. Both classmates and faculty have been wonderfully flexible and supportive through it all. I'm so glad I picked UC Davis. It's been a great experience."
Monica Snyder (2016 Graduate)
Intern
Sacramento County Crime Laboratory