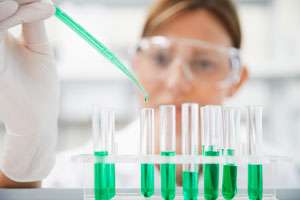 The UC Davis Master's Program provides high quality instruction and advanced, hands-on training in forensic science techniques and crime laboratory methodologies. Founded in 2002 amidst a rapidly evolving scientific field, the Forensic Science Graduate Program responds to the need for highly trained forensic scientists in local, state, federal and private crime labs. Our program incorporates an engaging teaching and research environment that trains students in modern forensics. With a unique focus on producing innovative research, students in the program help to advance the resources available to the forensic science, legal and law enforcement communities.
Through an advanced curriculum and relevant professional training, graduates of the program enjoy tremendous employment opportunities throughout the United States and the world. Our alumni are positioned in every California Department of Justice laboratory in the state, and operate at every level in government laboratories across the nation. We have graduates working in the Armed Forces DNA Identification Laboratory in Dover, Delaware, whose mission is to identify the human remains of United States military service members that have died while serving our country. One of our international graduates opened the first private DNA testing laboratory in Kenya and led the effort to establish a DNA database for major ethnic groups, two advancements that will help incorporate forensic science into the country's justice system.
Our graduates are using their forensic science education to find the truth, often in legally contested environments. To meet the needs of a demanding and evolving field, we are continually developing innovative educational platforms, resources, and opportunities to offer our students and our alumni. With dedication to promoting forensic education and training, the Forensic Science Graduate Program takes pride in our students and their contributions to science and to society.
Complete Your Degree While You Keep Your Job
The Master of Science in Forensic Science can be taken on a full-time or part-time basis (Full-time: 9 units or more per quarter; part-time: 5 units or less per quarter). The program is designed to accommodate the needs of professionals as well as full-time graduate students. Most required courses take place in the late afternoons or evenings. It is possible to conduct research projects at campus labs, at your working lab or at an independent facility, whichever is most compatible with your research interests and your schedule. The program can be completed in two years but most students participating on a part-time basis should complete the degree in about three years.