Forensic science is a multidisciplinary field, and as such, UC Davis welcomes applications from students with strong undergraduate records in the biological, chemical or physical sciences, as well as those in engineering fields. International and domestic students with diverse backgrounds have been successful in our program.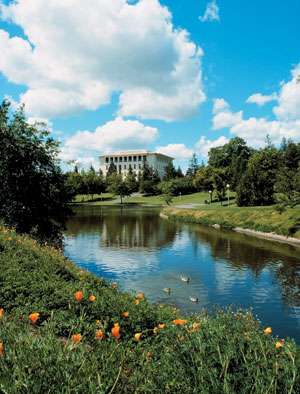 The following are prerequisites that must be met in order to be considered for admission to the program:
1. Bachelor's degree
A bachelor's degree (B.A. or B.S.) in a natural or physical science field from an accredited college or university.
2. Prerequisite Courses
Applicants must have completed the minimum equivalent of the following UC Davis courses:
General Chemistry with lab (9 quarter units & 6 lab units, CHE 2A/B/C)
Organic Chemistry with lab (6 quarter units & 2 lab units, CHE 118A/B)
Physics with lab (12 quarter units, PHY 7A/B/C)
Calculus (9 quarter units, MAT 16A/B/C)
Statistics (4 quarter units, STA 13)
For more information on course equivalency, please refer to the course descriptions. Applicants must list courses taken to satisfy the prerequisites on the application for admission.
3. Grade Point Average (GPA) of 3.0
Overall GPA must be 3.0 or higher on a four-point scale. Prerequisite GPA, calculated only for prerequisite courses, must be 3.0 or higher on a four-point scale. Applicants with a prerequisite GPA of 3.0 or higher are better prepared for entrance into a Master of Science program.
4. English Language Proficiency
Applicants from countries whose official language is not English must provide TOEFL or IELTS scores to demonstrate English language proficiency. TOEFL scores must be 105 or above, with speaking and writing scores of 25 or above. IELTS scores must be 7.5 or above. Applicants who have completed a degree at an institution where English is the sole language of instruction are exempt from this requirement.
Learn more about the application process. If you have any questions regarding the requirements for admission, please contact Dr. Ruth Dickover at redickover@ucdavis.edu or (530) 747-3913.
---
The University of California, Davis, does not discriminate on the basis of race, color, national origin, religion, sex, gender identity, pregnancy (including pregnancy, childbirth, and medical conditions related to pregnancy or childbirth), physical or mental disability, age, medical condition (cancer related or genetic characteristics), ancestry, marital status, citizenship, sexual orientation, or service in the uniformed services (includes membership, application for membership, performance of service, application for service, or obligation for service in the uniformed services) status as a Vietnam-era veteran or special disabled veteran, in accordance with all applicable state and federal laws, and with university policy. As required by Title IX, the University of California, Davis, does not discriminate on the basis of sex in its educational programs, admissions, employment or other activities. Click here for resources and more information.